Ken Gack 'the Ripper'
Lifetime Drug Free – Not Just Drug Tested

I have always admired strength – when I was a child, Superman was my hero. OK, OK, I did have a crush on Wonder Woman as well, but that's beyond the scope of this discussion!
I have been strength training since I was 18 and a (ironically skinny) friend invited me to work out with him at the base gym on Lackland Air Force Base, Texas. I knew nothing about lifting or training technique back then, but watched the experienced lifters and copied what worked, ditched what didn't. I was hooked! Lifting weights quickly became a passion.
The gains I made in the gym changed my life outside the gym as well. Once timid and unsure of myself, self confidence grew in every aspect of my life. I attribute much of the success I've had outside the gym to the blood and sweat I've left on the iron in the gym.
Powerlifting legend Gene Bell introduced me to powerlifting. This took my strength training to a completely new level. I learned the proper technique required to move massive iron. Where I had once said that I lifted weights because I lacked the skill required for other sports, I learned that proper strength training required a tremendous amount of skill. I began winning competitions, and was motivated by the rush of competing, and struggling against heavier and heavier weights on the platform. More importantly, I found that training for that one lift on the platform at the end of the training cycle dialed in my whole training program – gave it focus (yes, I know it is actually nine lifts, but 'that one lift' sounds much better).
Powerlifting has taken me places I would have never thought possible when I first joined the Ramstein Air Base powerlifting team. I've competed across the US, as well as in Canada, India, Germany, the United Kingdom, and the Czech Republic. Where once I looked on wide eyed at the feats of the champions on my first team, wondering what it would be like just to make it to Nationals, I have now had the honor to hold the US flag up proudly on the medal stand.
Some of the accomplishments I'm most proud of include:
Joining the USA Powerlifting (USAPL) World Team four times

2012 International Powerlifting Federation (IPF) Masters World Champion
Won the Silver medal IPF Masters World Championships with a gold medal in the bench press and a silver medal in the squat in 2011
Placed 4th at the 2010 IPF Masters World Championships and earned a bronze medal in the bench press
Placed 8th at the 2009 International Powerlifting Federation (IPF) Open World Championships
Gold medal winner at the USAPL Masters National Championships, 2010, 2011 and 2012
Bronze medalist at the USAPL Open National Championships, 2008 and 2009
USAPL Pacific Team Member at the Arnold Sports Festival, 2009 and 2010
Washington State Powerlifting Champion, 2006, 2007, 2008
US Forces Europe Powerlifting Champion, 1998
USAPL's Washington State Athlete of the Year for 2008
Hold the USAPL National Meet Record in the bench press
Hold five Washington State powerlifting records
Highest ranked powerlifting bench press in USAPL's 220lb weight class for 2008
Attained elite powerlifting classification in the 220lb weight class
I suppose I'm now starting to brag, but hey this is my profile! Live, Lift, and start your own blog so you can brag all you want!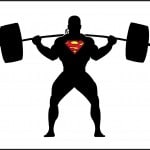 ---